Front of House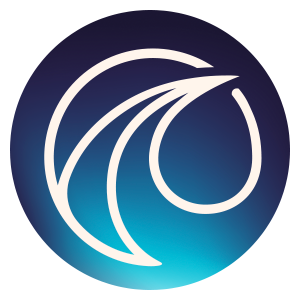 Wayve
Operations
London, UK
Posted on Saturday, June 3, 2023
Who we are
Wayve is a London start-up on a mission to reimagine autonomous mobility through embodied intelligence. We are the first to deploy autonomous vehicles on public roads using deep learning. We are pioneering the AI software, lean hardware and fleet learning platform for AV 2.0: a next generation autonomous driving system that can quickly and safely adapt to new driving domains anywhere in the world.
To reimagine a new approach, we knew we needed to rethink how to build a new kind of tech company. This meant that from our first day back in 2017, we were already focused on building a culture with intention and a world class team that would bring together people from all walks of life, align with our Values and want to change the world. This thesis continues to be our North Star and the only way we believe we will bring autonomy to everyone, everywhere.
What you'll bring to Wayve
As we continue to grow, we are looking for someone personable and resourceful with great hosting skills to oversee our Front of House area. We want a well maintained and welcoming reception space where our Wayve values are instantly recognised by all of our visitors. We are looking for someone who can implement this daily and be a key Wayve brand ambassador.
Responsibilities:
Be the go-to person for all front of house queries
Welcome all visitors to the building: ensuring that they sign in and have a memorable and warm experience on arrival. As the face of our company, you will be responsible for greeting high profile guests such as investors, candidates and industry professionals.
Maintaining and monitoring the security of the site
Be willing to assist cross-company on ad-hoc projects when needed including monthly events and parties
Identify maintenance issues and report to the Office Manager
Ensure a proper postal management system is created, maintained and reviewed
Supporting the Office Manager with our the weekly Fire alarm and Legionella tests
Key management - ensuring all keys are secure and organised
Apply if:
You are happy to be onsite everyday
You would describe yourself as a people person and enjoy hosting
You are organised and have great communication skills
You carry our values and use them at the core of your decision-making
You are able to engage with a variety of people and make a great first impression
You have experience in a reception or front of house role.
You believe in our mission to bring autonomy to everyone, everywhere
Our offer
Competitive compensation, on-site chef and bar, lots of fun socials, workplace nursery scheme, comprehensive private health insurance and more!
Immersion in a team of world-class researchers, engineers and entrepreneurs.
A position to shape the future of autonomous driving, and thus bring about a real world deployment of a breakthrough technology.

Wayve is built by people from all walks of life. We believe that it is our differences that make us stronger, and our unique perspectives and backgrounds that allow us to build something different. We are proud to be an equal opportunities workplace, where we don't just embrace diversity but nurture it - so that we all thrive and grow.