Sr. Manager, Supply Chain & Operations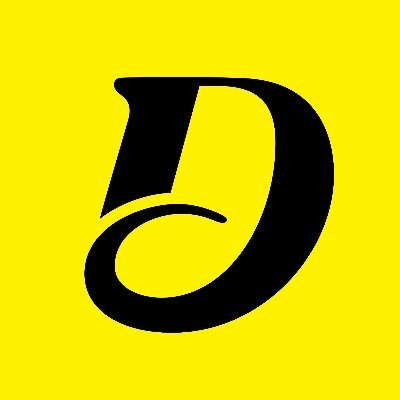 Dutch
Operations
Oakland, CA, USA
Posted on Tuesday, August 22, 2023
Dutch Pet is on a mission to increase access and care to pets across the country, delivering relief to both pets and their pet parents by connecting them virtually with vets across the county. We are excited about tackling the hard problems in an effort to help every dog and cat live their happiest possible life. As the only veterinary telemedicine service that can write prescriptions for our customers virtually, we're uniquely positioned to actually solve the issues of our customers. A recent customer review put it best "Dutch was the only site that would diagnose and prescribe meds as well as ship the meds".
We have world class investors in Forerunner Ventures and Eclipse Venture Capital, a massively growing business with strong growth and retention fundamentals, and an experienced team who have built successful startups from the ground up (Hims, Rothy's, Reformation) as well as helped grow successful enterprises (Google, Walmart). Dutch has recently been featured in Tech Crunch, Forbes, Wired, and Modern Retail.
We are seeking an experienced supply chain and operations leader to join our team and help distinguish the operations dept. as a key competitive advantage for our business. The ideal candidate will have experience in supply chain management, operations, customer service and logistics. As a key member of our Ops team, you will own our supply chain operations, driving best-in-class fulfillment performance with our third-party pharmacies. You'll help improve margin by optimizing operational efficiency, cutting costs, implementing competitive price strategies and landing direct deals with suppliers and manufacturers. You'll also help oversee day to day operations, driving process improvements with our customer service team and ensuring our members get their treatments as quickly as possible.
What you'll do at Dutch:
Develop, implement, and refine supply chain strategies to enhance operational performance, cost efficiency and the customer experience.
Manage and lead third party pharmacy partners, providing guidance, feedback and performance evaluation.
Collaborate with their cross-functional teams, including procurement, production, warehousing, distribution to streamline processes.
Forecast demand, monitor inventory levels, and implement effective inventory management strategies to minimize costs while ensuring product availability.
Identify and mitigate supply chain risks, including disruptions, shortages, and market fluctuations, through proactive planning and contingency measures.
Work with the Head of Ops to reduce overall customer service contacts related to shipping.
Implement and analyze key performance indicators (KPIs) to assess supply chain effectiveness, identify areas for improvement, and implement continuous process enhancements.
Partner with finance to analyze and recommend new pricing strategies.
Optimize transportation and logistics processes to ensure timely and cost-effective delivery of goods to customers and distribution centers.
Establish and nurture relationships with key suppliers, negotiating terms, pricing, and contracts to achieve favorable agreements
Collaborate cross-functionally with marketing, finance, product and engineering to leverage technology solutions to help achieve operational goals.
Together with Head of Ops, help oversee day to day operations across fulfillment and customer service.
Qualifications:
Bachelor's degree, MBA degree is a plus
6+ years of experience in supply chain management and operations roles, with a proven track record of success.
Strong leadership and team management skills, with the ability to motivate and guide cross-functional teams.
Ownership mindset - you aren't afraid to take control and roll up your sleeves but also have a 10,000 foot view.
Six Sigma a plus
Proficiency in supply chain planning, inventory management, demand forecasting, and procurement processes.
Exceptional analytical and problem-solving abilities, with a data-driven approach to decision-making. Comfortable with Excel, Google Sheets, Tableau
Excellent negotiation and communication skills, both written and verbal.
In-depth knowledge of industry best practices, trends, and emerging technologies in supply chain management and logistics.
Experience with ERP systems, supply chain software, and data analytics tools.
Strong project management skills, with the ability to prioritize and manage multiple initiatives simultaneously.
Demonstrated ability to drive process improvements and implement innovative solutions to enhance operational efficiency and effectiveness.
Knowledge of regulatory compliance and sustainability practices within the supply chain.
Benefits:
Competitive compensation
Hybrid Work Environment
Flexible PTO
Health, Dental and Vision Insurance
Commuter Benefits
Our Guiding Principals:
Pets First – business and medical decisions are always guided by the pet's best interest. We'll never compromise on pet health and we're all here because we care about their well-being
Agile Like a Cat – We have a bias toward swift action, while maintaining quality and accuracy. For us, that means being able to turn on a dime, like a cat, analyze our options – even ones that may not be on the table – then execute without perfection getting in the way
Creativity is our Catnip – Creativity feeds us and helps us push boundaries to always find better solutions, making the complex more accessible and easier to understand
Be the Human Your Dog Thinks You Are – Be kind, show care for your colleagues, and even if you're an expert - give others context, reinforce the positive, and help them understand.