Senior Data Analyst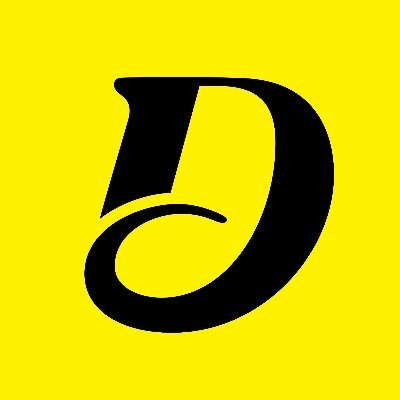 Dutch
IT, Data Science
Oakland, CA, USA
Posted on Saturday, August 19, 2023
Dutch Pet is on a mission to increase access and care to pets across the country, delivering relief to both pets and their pet parents by connecting them virtually with vets across the county. We are excited about tackling the hard problems in an effort to help every dog and cat live their happiest possible life. As the only veterinary telemedicine service that can write prescriptions for our customers virtually, we're uniquely positioned to actually solve the issues of our customers. A recent customer review put it best "Dutch was the only site that would diagnose and prescribe meds as well as ship the meds".
We have world class investors in Forerunner Ventures and Eclipse Venture Capital, a massively growing business with strong growth and retention fundamentals, and an experienced team who have built successful startups from the ground up (Hims, Rothy's, Reformation) as well as helped grow successful enterprises (Google, Walmart). Dutch has recently been featured in Tech Crunch, Forbes, Wired, and Modern Retail.
We are looking for a talented Sr. Data Analyst with a strong analytical mind and in-depth understanding of data analysis, business intelligence, and consumer insights. The ideal candidate will have a proven track record at translating data into actionable insights. This role will be central to driving data-driven decision-making across the organization.
What you'll do at Dutch:
Create and maintain interactive dashboards, self service tools and visualizations that provide actionable insights for business decisions using Tableau and Sigma.
Conduct comprehensive data analysis to identify trends, gaps, and opportunities.
Partner with business teams, marketing leads, product managers, and other internal stakeholders to understand and define ad hoc analysis requirements, ensuring that the scope and objectives of the analysis are clear and aligned with business goals.
Provide ongoing support to stakeholders in the implementation of data-driven strategies or solutions, ensuring that insights derived from deep dive analysis are actionable and effectively integrated into business processes.
Proactively identify potential areas of concern or opportunity within the business to uncover underlying drivers and recommend actionable solutions.
Socialize insights, dashboards, and reports with technical and non-technical audiences, soliciting feedback on where to improve.
Help groups throughout the broader team design, analyze, and interpret experiments or A/B tests.
Collaborate with the data team to optimize data processes, ensure data accuracy and build foundational datasets.
Qualifications:
4-5+ years of relevant experience in data analysis or business intelligence.
Has a good grasp of business analytics and how to transform analysis insights into consumable reports for non-technical stakeholders.
Expertise in building well-designed dashboards using Tableau (preferable), PowerBI, Looker or similar software.
Experienced in analytics engineering and creating, transforming and optimizing data models for consumption.
Has some experience working in startups or small teams. The ideal candidate would be comfortable working in a fast-paced and agile environment with little to no clear requirements. It is up to them to take a problem, design a solution, and figure out the needed resources to validate and deploy the solution iteratively. Ownership and communication are the key attributes here.
Demonstrates curiosity and initiatives beyond the assigned responsibilities, whether it's through personal projects, continuous learning, hackathon projects, and/or self-initiated deep dive analysisExcellent skills in data visualization and presentation.
Bonus points if you have experience in GA4 and/or dbt.
Benefits:
Competitive compensation
Flexible PTO
Health, Dental and Vision Insurance
Our Guiding Principals:
Pets First – business and medical decisions are always guided by the pet's best interest. We'll never compromise on pet health and we're all here because we care about their well-being
Agile Like a Cat – We have a bias toward swift action, while maintaining quality and accuracy. For us, that means being able to turn on a dime, like a cat, analyze our options – even ones that may not be on the table – then execute without perfection getting in the way
Creativity is our Catnip – Creativity feeds us and helps us push boundaries to always find better solutions, making the complex more accessible and easier to understand
Be the Human Your Dog Thinks You Are – Be kind, show care for your colleagues, and even if you're an expert - give others context, reinforce the positive, and help them understand.