Systems Technician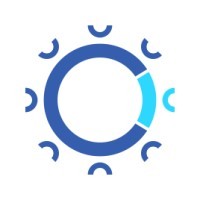 Cellares
Software Engineering
South San Francisco, CA, USA
Posted on Friday, September 1, 2023
Position Summary
We are seeking an innovative and highly motivated Systems Technician who will contribute significantly to the development of our advanced cell therapy manufacturing platform.
This role & individual will interface across many parts of the company (with scientists, researchers, and engineers) to execute system- and subsystem-level testing and qualification of the Cell Shuttle system. The successful candidate will be able to provide hands-on expertise in testing complex electromechanical systems. The ideal candidate will have expertise in electrical, mechanical, and fluidic systems and will execute system-level workflows related to the manufacturing of cell therapy biopharmaceuticals.
Candidates should enjoy working in a fast-paced, mission-driven environment and be prepared to tackle a broad selection of challenges as the company grows.
Responsibilities
Execute and document formal design verification testing of the Cell Shuttle system
Document test failures and provide timely feedback to the engineering team
Build, maintain, modify, and test fixtures
Make recommendations for improvements to test processes and fixtures
Assist systems engineers with the development of test procedures and protocols
Prepare reagent loads for both informal and formal design verification testing
Requirements
5+ years of experience with automated systems or robotics, ideally including fluidic components
Education or training in electronics, mechanics, pneumatics, fluidics, cabling
Proficient with standard lab equipment: e.g., electrical measurement, weigh scales, fluidic measurement
Strong attention to detail, particularly in documenting test results
Ability to read basic electrical and mechanical drawings
Experience with Arena PLM preferred
Experience working in a biological laboratory preferred
Creative, self-motivated, flexible to work in a small company environment and willing to assume a wide variety of tasks
Work history with highly automated instrument design and development (non-biotech industry experience is OK)
Desire to be part of a rapidly evolving organization with a compelling technology, and taking products and processes to the next level
Self-awareness, integrity, authenticity, and a growth mindset
This is Cellares
Cellares is the first Integrated Development and Manufacturing Organization (IDMO) and takes an Industry 4.0 approach to mass manufacturing the living drugs of the 21st century. The company is both developing and operating integrated technologies for cell therapy manufacturing to accelerate access to life-saving cell therapies. The company's Cell Shuttle integrates all the technologies required for the entire manufacturing process in a flexible and high-throughput platform that delivers true walk-away, end-to-end automation. Cell Shuttles will be deployed in Cellares' Smart Factories around the world to meet total patient demand for cell therapies at global scale. Partnering with Cellares enables academics, biotechs, and pharma companies to accelerate drug development and scale out manufacturing, lower process failure rates, lower manufacturing costs, and meet global patient demand.
The company is headquartered in South San Francisco, California with its commercial-scale IDMO Smart Factory in Bridgewater, New Jersey. The company is backed by world-class investors and has raised over $355 million in financing.
Leveling will be based on overall experience, education, and demonstration of knowledge throughout the interview process.