Systems Engineer (I,II,III)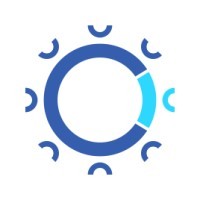 Cellares
Software Engineering
South San Francisco, CA, USA
Posted on Tuesday, February 28, 2023
Position Summary
Cellares is seeking an innovative and highly motivated Systems Engineer, who will contribute significantly to the development of cell therapy systems that have never been realized before.
The primary focus of this role is to apply a system-thinking approach and techniques to design and develop a first-in-its-class instrument, collaborating with cross-functional teams of engineers and scientists. As a Systems Engineer, you will take ownership of a wide range of tasks pertaining to high value internal projects - from requirements capture and architecture development, to system prototyping and integration, verification and validation activities. During this process, you will be required to provide in-depth analysis and help guide important decisions during design reviews and architecture discussions.
This is a multidisciplinary role and you will interface across many parts of the company (with scientists, researchers, and other engineers) to develop the best solutions possible. The successful candidate will be a resident expert in the areas of systems engineering, fluidic control, and highly automated instrument development. This is a hands-on position.
Candidates should enjoy working in a fast-paced, mission-driven environment, and be prepared to tackle a broad selection of challenges as the company grows.
Responsibilities
Responsible for maintaining and refining system requirements and architecture: create and maintain documents, models & diagrams describing functional and physical decompositions, interface definitions, flow diagrams
Support architecture definition by working with subsystem design teams to align overlapping design requirements /constraints and drive teams in developing concepts, evaluating risks, and efficiently converging on a design path
Provide support to sub-system engineers in the development of models that guide lower level design decisions
Assist teams with complex root-cause analysis in which there are many possible root causes that involve various areas of physics, using a structured approach for problem solving
Work closely with other members of the team to formulate, execute and analyze verification and validation activities
Requirements
Bachelor's, Master's or PhD in Physics or Engineering with 0-6 years of extensive, hands-on experience in the development of analytical instrumentation, biotech automation, or similar is required
Hands-on experience designing and integrating in the lab highly complex instrumentation prototypes that combine fluidic handling, electronic sensors, robotics
Working knowledge of requirements and risk management tools like JamaConnect, IBM Doors, Windchill, Orcanos or TeamCenter is desirable
Experience with MATLAB, Python, or high level scripting software languages, for modeling, simulation and data processing
Working knowledge of Statistical Design of Experiments, Data Analysis and Visualization, with SW tools such as: JMP, Minitab, Tableau
Excellent verbal, written, presentation and interpersonal skills
Strong analytical and problem-solving skills
Demonstrated track record of rapidly climbing steep learning curves
Prior experience working in ISO regulated environments ( ISO 13485, ISO 14791)
Creative, self-motivated, flexible to work in a small company environment and assume a wide variety of tasks
Desire to be part of a rapidly evolving organization, with a compelling technology, and taking products and processes to the next level
Self-awareness, integrity, authenticity, and a growth mindset
This is Cellares
Cellares is the first Integrated Development and Manufacturing Organization (IDMO) and takes an Industry 4.0 approach to mass manufacturing the living drugs of the 21st century. The company is both developing and operating integrated technologies for cell therapy manufacturing to accelerate access to life-saving cell therapies. The company's Cell Shuttle integrates all the technologies required for the entire manufacturing process in a flexible and high-throughput platform that delivers true walk-away, end-to-end automation. Cell Shuttles will be deployed in Cellares' Smart Factories around the world to meet total patient demand for cell therapies at global scale. Partnering with Cellares enables academics, biotechs, and pharma companies to accelerate drug development and scale out manufacturing, lower process failure rates, lower manufacturing costs, and meet global patient demand.
The company is headquartered in South San Francisco, California with its commercial-scale IDMO Smart Factory in Bridgewater, New Jersey. The company is backed by world-class investors and has raised over $355 million in financing.
Leveling will be based on overall experience, education, and demonstration of knowledge throughout the interview process.